Diagnosis
We map the condition of your cooling tower. Critical repairs can be realized on the same day.
A standard inspection includes : 
Preparation of risk analysis and PPE's;

 

Inspection of cooling tower structure, fan stack, packing, water distribution, drift panels;

 

Check of mechanical integrity by performing a complete check-up of gearboxes, drives, fans and fan stacks;

We also check the optimal duty point, clearances and alignment;

 
Critical repairs are realized on the same day when possible, such as: 
replacement of defect water sprayers;

 

repair on lose pipe fittings;

 

retightening of structural bolting on timber cooling towers; 

 

HP cleaning of water distribution.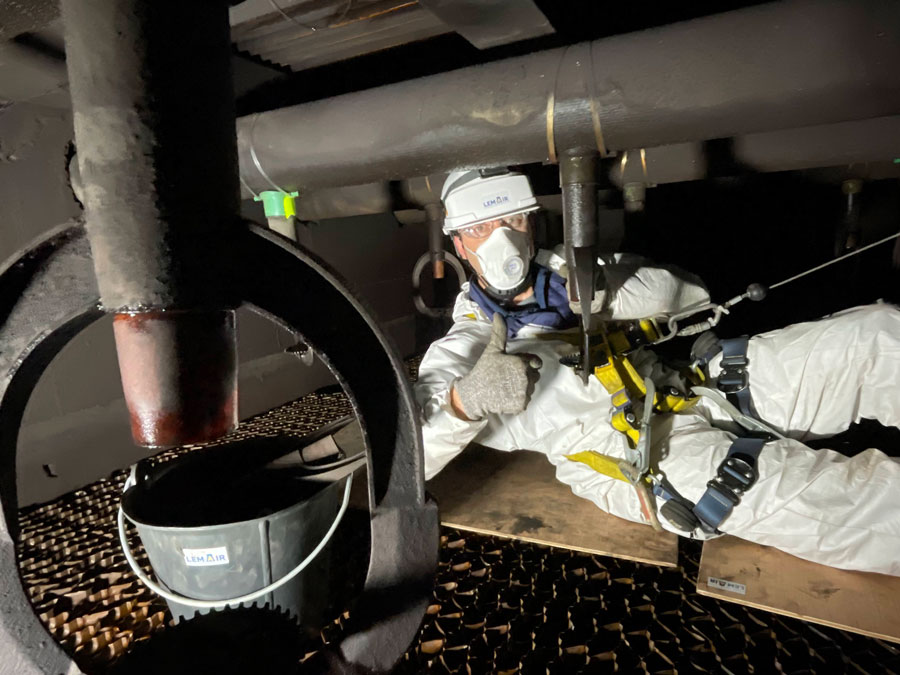 Mechanical integrity
A reliable operation is of utmost importance to avoid unsafe conditions and extend service time. Preventive maintenance can also be combined with a yearly inspection.

We are a certified contractor for: 
gearbox oil sampling and filling;

 

gearbox revisions and repairs of all major brands;

 

fan balancing and vibration monitoring;

 

replacing fan blades or adjusting existing blade angles to achieve maximum performance;

 

re-alignment of an existing drive shaft and replace the flexible elements.

 


Spare parts and repairs
Spare parts are vital assets for maintaining productivity. We have critical parts readily available in our warehouses.
We provide a wide range of parts in combination with a full range of repair services regardless of the original manufacturer.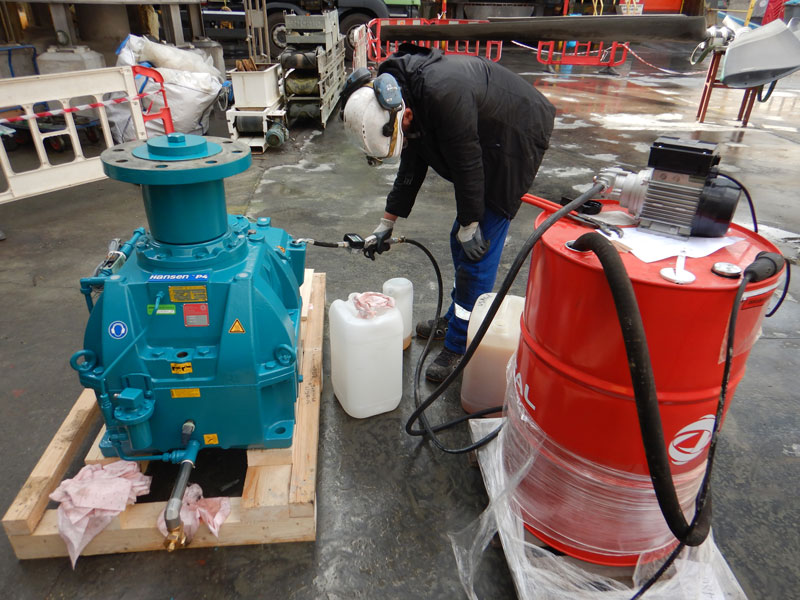 Refurbishing and capacity increase
Our experts are trained to find your system bottleneck based and can implement equipment upgrade to get everything out of your installation. In some cases it's also possible to reduce system pressure drops and increase savings in operational costs. 

Insight into the control principles allows us to identify potential savings opportunities. We offer tailor-made expertise and define the optimal switching strategy for pumps and fans together with you. In some cases, this can result into extra capacity being released in the summer, or ice build-up being avoided in the winter. 


Water treatment
We select chemical products to get the right water quality and minimize fouling, scaling, corrosion or microbiological build-up. We can further reduce presure drops or your risk of exposure to Legionella.  
Our water expert monitors the actual water quality and shares recommendations for optimal treatment in function of:
Cooling tower design & operation

Present scaling, corrosion, plugging

Environmental constraints
A successful chemical treatment can extend the packing lifetime and limit corrosion in the cooling circuit.


new installations
The average lifetime of timber cooling towers varies from 20 to 50 years. We design new cooling towers that can be pre-erected on site. As such, an old cooling tower can be replaced within a timeframe of 2 weeks. 
New cooling towers are provided in fibre reinforced plastic or in concrete, and are equipped with premium components. We help you to define the tower specifications in order to reach maximum reliability and lifetime within your budget.